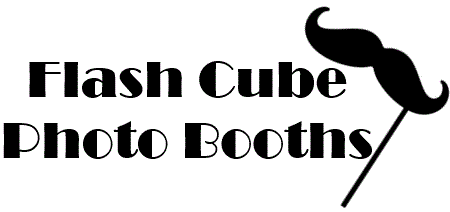 Flash Cube Photo Booths is a Cincinnati-based, locally owned and operated company that builds memories and makes mementos at any event.  We are full service event photography company that will help make your party uniquely fun with our great and awesome photo booth rental service.
Since starting this company in 2012, our main goal has been to help our clients capture and preserve special memories of their events in the Cincinnati and Northern Kentucky area through our photo booth. We promise to deliver exceptional work with our state-of-the-art photo booth and excellent service at affordable rates, and our customers love us – check out our testimonials page. Being a locally owned business, we personally assure clients with complete satisfaction.
Our Founder
Eric, pictured left in his natural habit of a photo booth, started Flash Cube with the goal of offering top notch service at a more affordable price. In 2012, it wasn't unusual for an "affordable" photo booth to be $900-1000 for a four hour event. Using his engineering background, he built a booth from the ground up rather than buying one pre-built, incorporated a few design innovations to cut cost and size while adding features, and priced it at half the going rate at the time.
Since the start, he's continued to incorporate new services and ideas while still leading the area in affordable full-service photo booths.
The Booth and It's Options
Each of our photo booths can be customized to cater to your event with a one-of-its-kind experience that will suit whatever type of occasion you are celebrating. We have traditional enclosed booths (pictured left) as well as open booths and green screen booths. All are equipped with high-tech professional photography equipment like an 18 megapixel Canon DSLR camera that can capture precious memories at your party with the highest level of quality and customer service.
We offer a number of options for any occasion such as special props and costumes, back drop colors or design, addition logos or texts with names and dates. Customers can request for these add-ons to be included on their booth; thus making their photo booth rental experience truly special.
Our photo booths are one of the most memorable entertainment ideas nowadays that will bring a new kind of fun to both you and your guests. It's our commitment to give each of our clients a photo booth that's elegant, exceptional, fully functional and sleek. We use modern designed booth that is simple but magnificent and a stand-out compared to the traditional photo booth rental style. Every booth that we have is of the highest quality when it comes to standard and design.
Contact us now and experience a unique fun and excitement on your party by renting one of our awesome photo booths.
Connect with Us On Social Media!