Open photo booths are the most popular style for a photo booth today around the Cincinnati area. It's an affordable, flexible solution for events of all types. Our open booth consists of the camera tower, which holds the camera, lighting, printer, and interactive screen, and typically a separate backdrop (more on this later.)
Pros of an Open Photo Booth
The open photo booth is an increasingly popular option due to its many benefits. The first is its easier access. With no side curtains and larger size, guests can get in and out with ease. This is appreciated by users in wheelchairs or have other mobility limitations. It is also larger, allowing more guests to get in a single photo – we've had as many as 21 people get their faces in a single shot. It's also has a more flexible space claim – we're able to expand it to take a lot of space, or a very narrow setup area.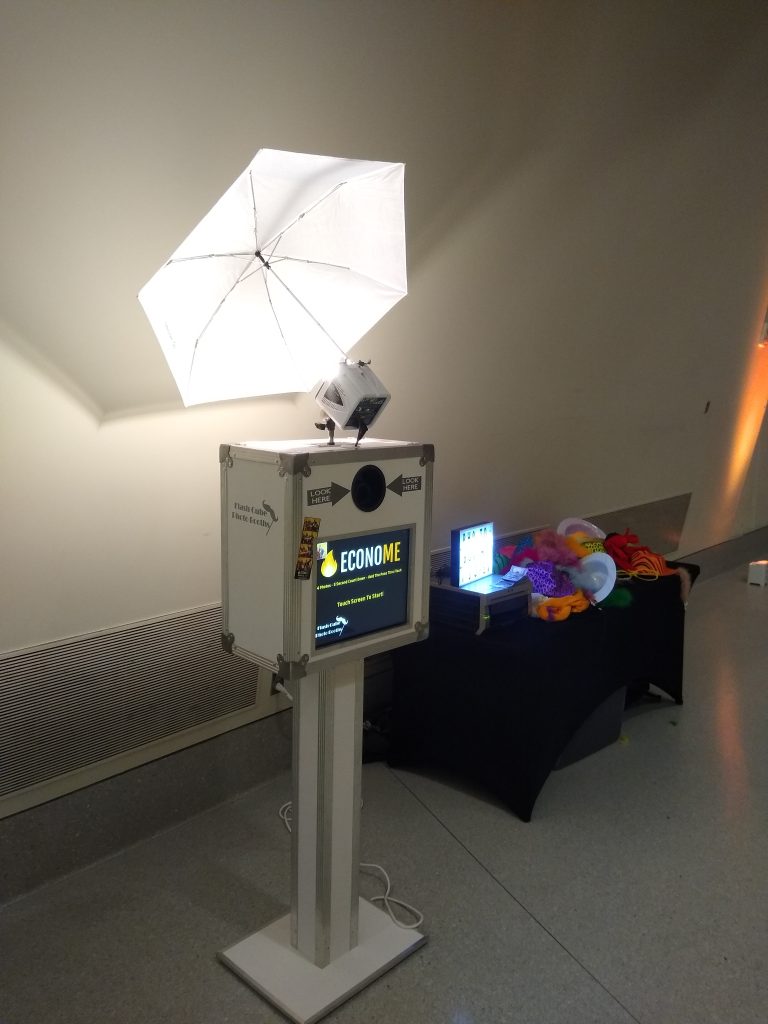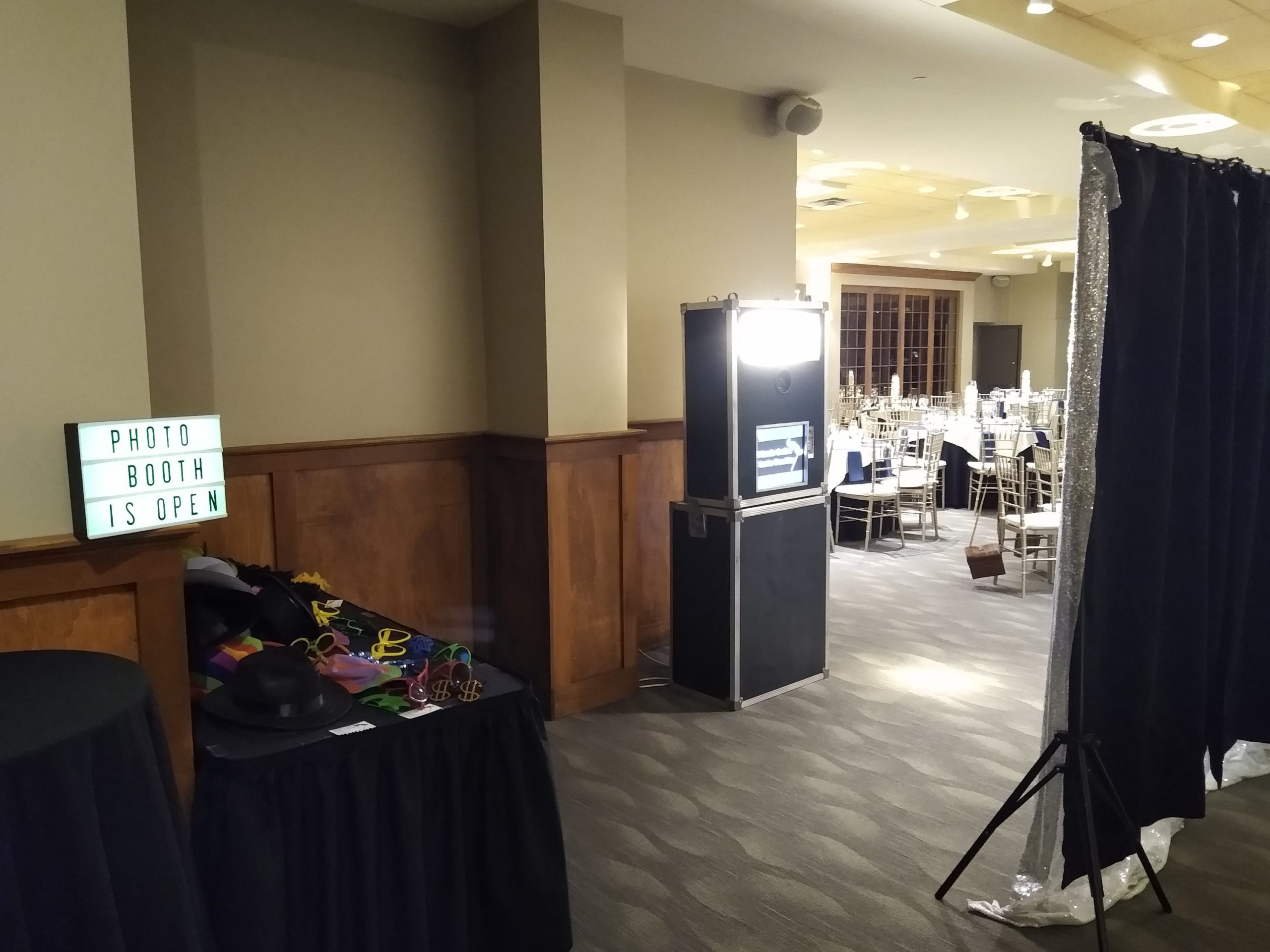 Cons of an Open Photo Booth
The downsides of this style depend somewhat on your perspective. It has limited privacy for the people taking the photos (which is a pro for certain events, like school dances.) Compared to a traditional booth, it has a more modern look which might not fit with an event's style or desired appearance. It is much easier to photo bomb photos.