Make your event a bit more memorable with our memory book service. This optional add-on prints an addition copy from each session and saves the photo strip (available for 2×6″ print layouts only) in a high quality 12×12″ post-bound photo album. We assemble the book throughout the night for your guests and bring along all the supplies – markers, paper, tape and more – so that guests can personalize the book.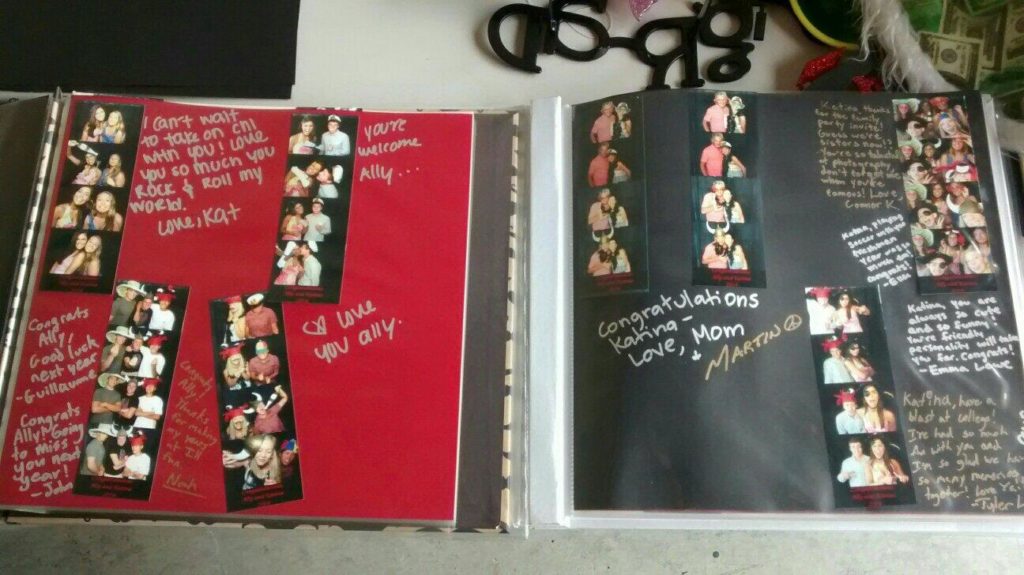 Customizing the Book
We can customize the book in many ways. Many weddings want all-white or light-colored paper with markers matching the wedding colors. For graduation parties, we often incorporate the school color's into the paper used. We can bring along normal Sharpies, metallic ones, or gel pens to make a photo booth scrapbook that fits your style.
Whether it's for a wedding reception, birthday party, retirement party, or other major life event, this service makes your day even more memorable, and allows you to go back and remember that day and your guests.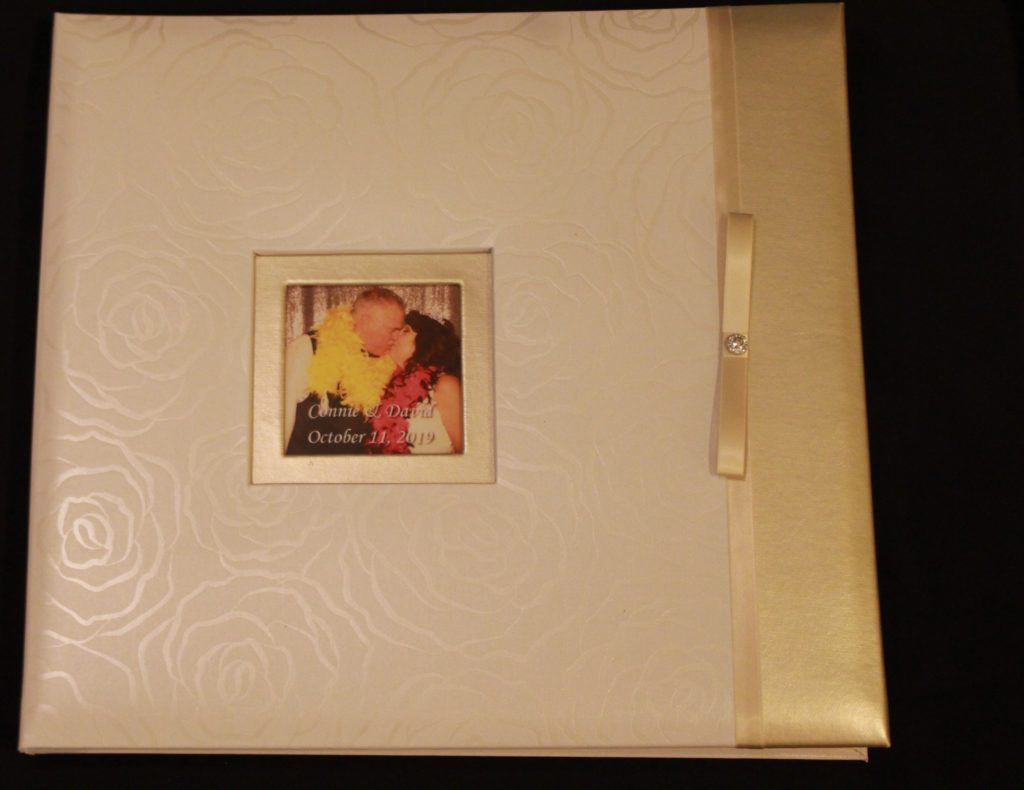 This service is available for $85, and can be added up to a day or two ahead of your event if you want to add it after booking. For weddings, many couples use the memory book as an alternative to (or addition to) the more traditional guest book, asking that each guest get a photo and sign their names. If you go that route, make sure to give your DJ or emcee instructions to get people to go to the booth!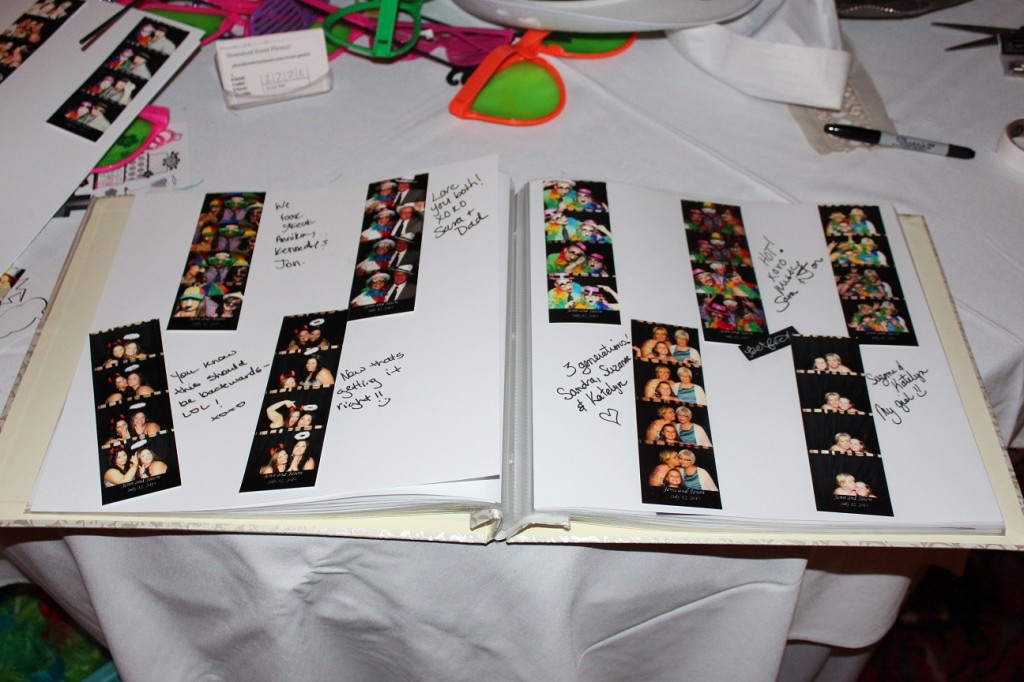 We can also create a memory book after the event, where we print off the best photo from each session, trim if necessary, and add it with the printouts. Obviously, you won't get the benefit of guests signing it, but you will get a greater collection of photos and of course still have a great memory of the event.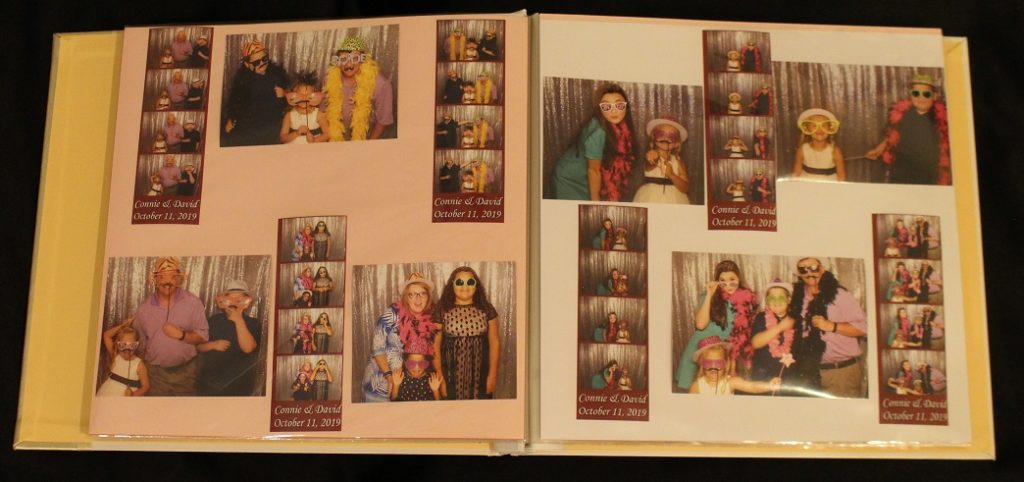 Contact us today to get a photo booth rental for your next event!