We've been in business nearly a decade now and are proud of our fantastic customer service and reviews, but it's always extra nice to get that additional recognition . This time, it comes in the form of becoming a Better Business Bureau Accredited Business!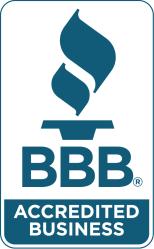 In addition to an A+ rating, we (continue to) pledge to operate in an honest, straightforward way, plus you have the added assurance that the BBB is there to help should any issues arise.
To learn more about our accreditation check out our profile there.