The Bridalrama "Summer" Showcase is actually, finally happening on this Sunday, October 4th. We'll be there with our photo booth offering free sessions along with a fantastic deal for a wedding photo booth rental package, with thirty-something other vendors in a socially distanced wedding show. The event will run from 11 am to 4 pm in the Duke Energy Convention Center's Ballroom on the third floor.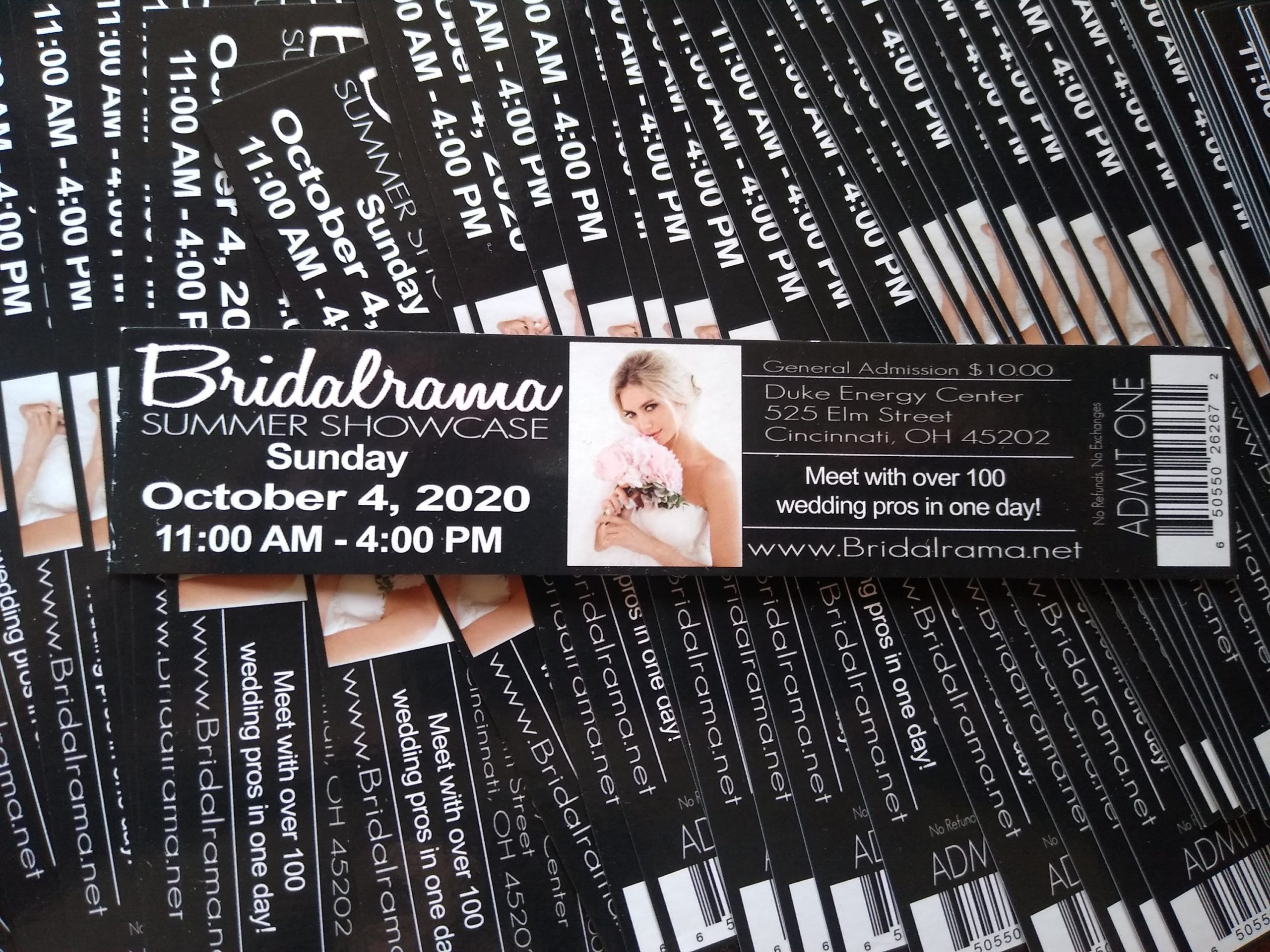 Bridalrama has some Covid-19 related changes to help keep guests safe and healthy. All guests and vendors will be required to wear masks. The number of vendors is halved from normal to allow more spacing between booths and guests. And Duke Energy Convention Center has installed new disinfecting ventilation systems to help the air healthier.
Bridalrama is the first wedding show to happen in the region since the last Bridalrama on February 29 and March 1, and is the only show scheduled until after January 1st. This will be a rare opportunity to meet many vendors at once and make headway on your wedding planning.
As usual we have a limited number of free tickets available for the show as well. Tickets are normally $10 each, or 4 for $20, but just fill out our contact form and we'll mail them out to you, or arrange a time you can pick them up for us. Just be sure to stop by our photo booth!