You might be thinking H.J. Benken should be listed in floral arrangements, but I was surprised to learn they actually have their amazing greenhouses available for wedding receptions and ceremonies!
There are three spaces available to rent for your event. All of them have limited seasons either due to the weather or business needs, and each has unique features that will appeal to different couples.
The Atrium
The Atrium, a conservatory-style greenhouse (think like Krohn's Conservatory in Eden Park) has space for up to 150 people. Available for rent from July through the following March each year, a rental will run $3,500, and includes tables, chairs, and basic linens. Here, your event will have a tropical feel in Silverton, OH.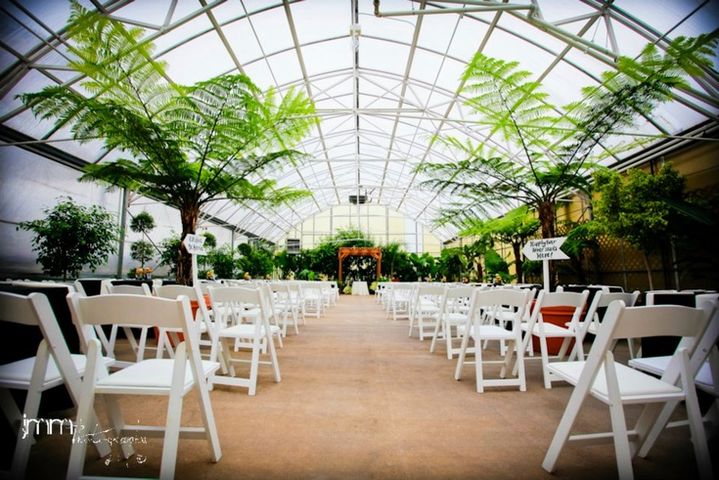 The Outdoor Patio
The Outdoor Patio is the largest space available, seating up to 350 people on 10,000 square feet of paved space outside under large canopies. While not weather-proof, it does provide shelter from sun and some rain and wind. It's available for rent for July, August, September and October – keep in mind that this is not an air-conditioned space when considering dates for this venue. Rentals are $5,500 and include tables, chairs and linens.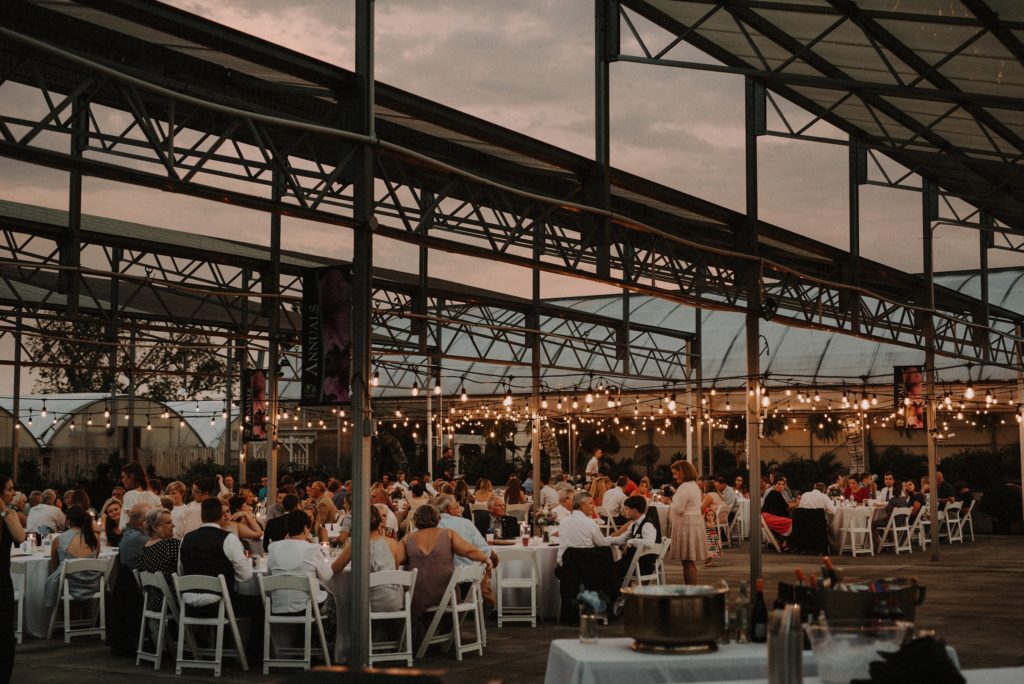 Lakeside View
The Lakeside View is primarily used for outside wedding ceremonies, but it does have space to set up a tent for up to 300 people. Available from March through October for $800, this allows you to hold your ceremony next to Benken's pond for a waterside ceremony. If you decide to hold a reception here, the rental fee does not include tent, tables, chairs or linens.
Regardless of which spot you choose here, one thing you can count on are beautiful centerpieces, bouquets and flowers, since you are required to use Benken as your florist. Catering is available from four preferred vendors. Alcohol must be ordered through Benken as well.
Details
HJ Benken Florist and Garden Center – Website
6000 Plainfield Rd
Cincinnati, OH 45213
513-891-1040