Heritage Hall is an affordable, family owned and operated reception hall in Goshen, Ohio, off of Ohio 28 just 5 miles from the exit on I-275. With a 150 person capacity, this fairly basic space the perfect size for most wedding receptions, and while not big on frills, it does have a nice outdoor patio for outside ceremonies.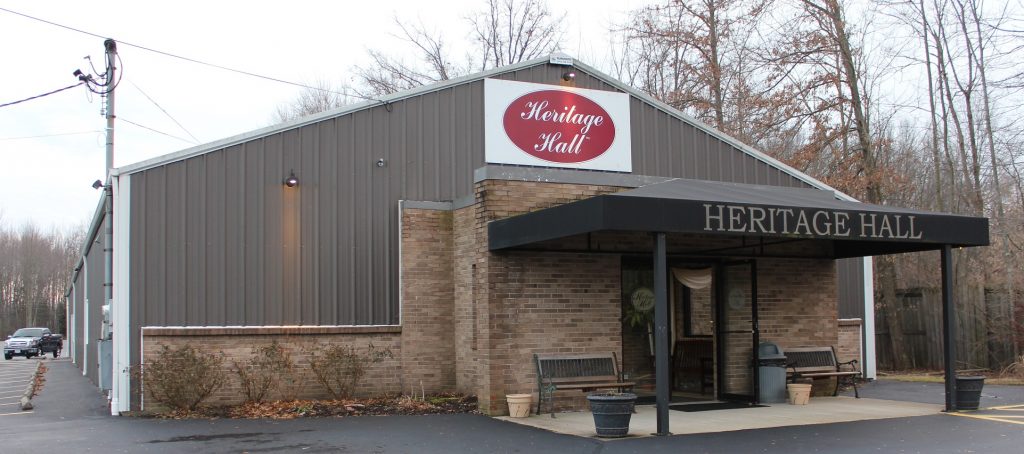 Affordable, (Nearly) All-Inclusive Venue
As of this writing in early 2019, they have four hour Saturday wedding packages for as low as $4995 and going up to $6995, including the hall, dinner for up to 150 guests, tables and linens, and numerous other services – leaving you to only source the cake, music, and of course the photo booth. They even have a special Sunday afternoon package that's only $2995! Sales tax and an 18% gratuity is not included in the prices mentioend. If you're looking for a low stress, low cost eastside wedding venue, Heritage Hall should be on your short list.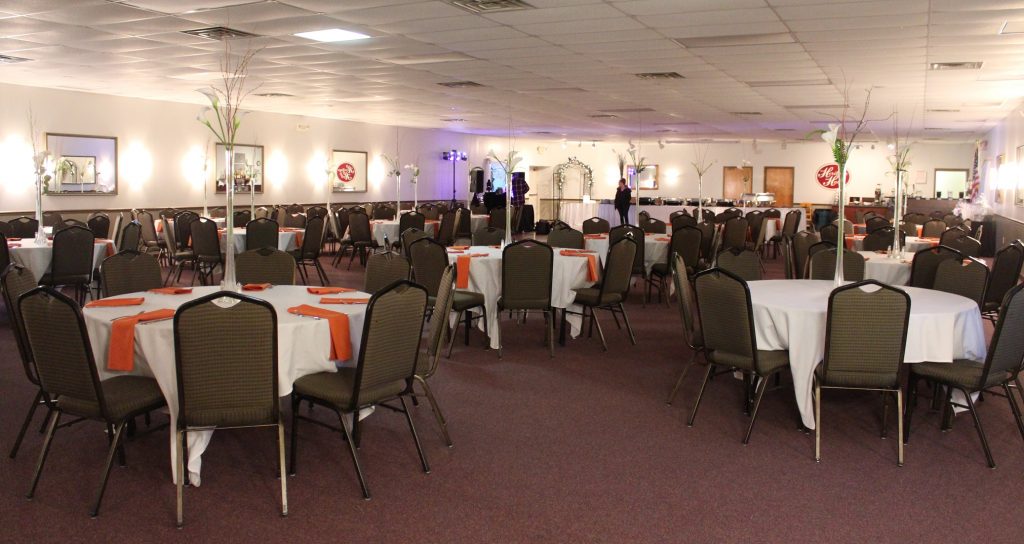 Heritage Hall is run by MPG Events and Catering, so outside catering isn't an option. However, MPG makes some excellent meals and they have a large number of customizable menus available.
The space is available for more than weddings as well – the first time we did an event here, it was for a company holiday party.

One thing we did notice while there is that the metal building seems to block most cell signals when you are inside. Depending on your views, this may be a positive or negative.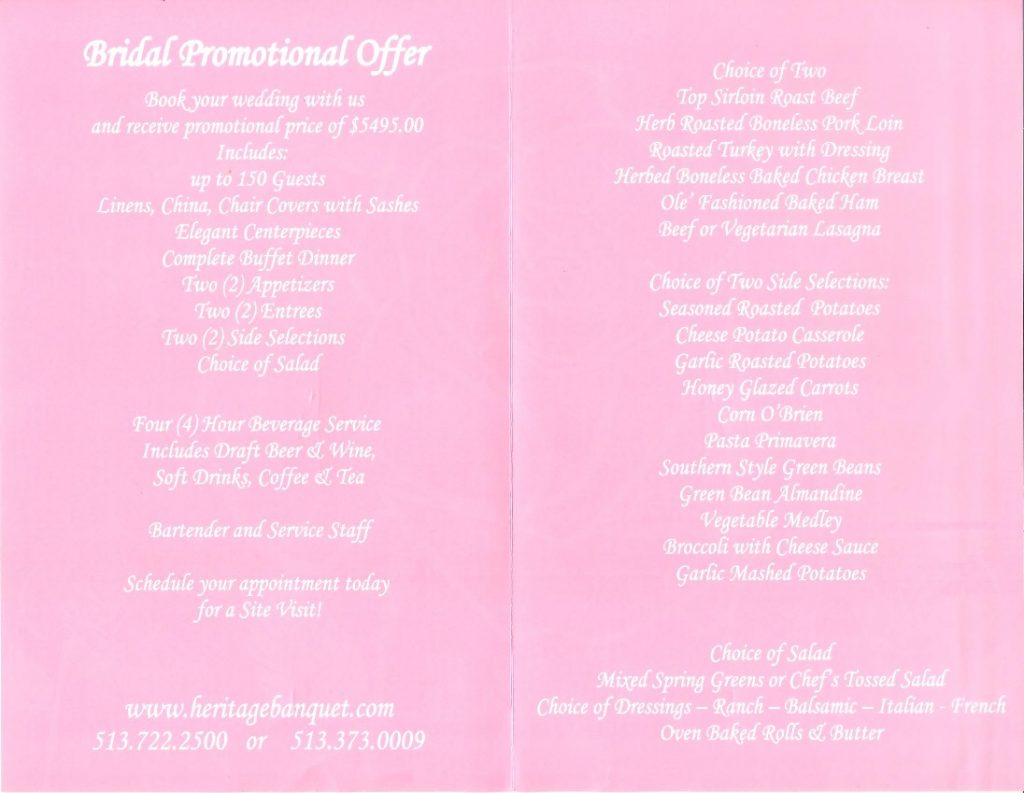 Detailed Information

Heritage Hall Banquet Center – website
1705 State Route 28
Goshen, Ohio 45122
513-722-2500