Longworth Hall Event Center is an enormous event center that's been hosting events in downtown Cincinnati for over 25 years. Located in Longworth Hall (the 1/4 mile long building just west of the Brent Spence Bridge), this historic space can host up to 400 people at a time.
Reception Pricing
Longworth Hall is a mid-tier venue for the downtown area, with a typical package for a wedding ceremony and reception of 200 guests running $7000 with alcohol. This includes tables and linens, dance floor, lighting, and a basic bar package. Caterers are limited to three options, Be Creative, Village Pantry, and Vonderhaar's.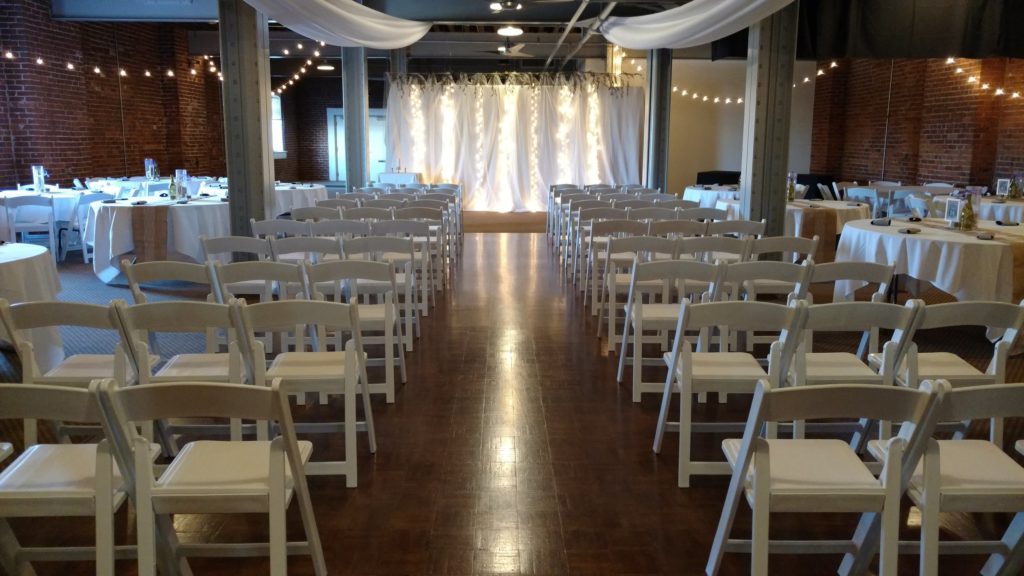 In addition to easy access from anywhere thanks to its proximity to the interstate, there are 1000 parking spots on site for free.
Located two blocks from the river, and few blocks from the Banks, Smale Riverfront Park, and hundreds of hotel rooms, Longworth Hall is a convenient place to hold your wedding or reception for your guests and visitors.
Details
Longworth Hall Event Center – Website
700 West Pete Rose Way #137
Cincinnati, Ohio 45203
(513) 721-6000