The Monastery Event Center has been open only since 2016 but is already one of the most in demand spaces in the region – Saturdays can be booked nearly 2 years(!) in advance. And the reason for this is easy to see – an incredibly beautiful, historically registered former Catholic church high above the downtown basin, giving a sweeping view of downtown and the surrounding area.
The building itself – formerly home to the Holy Cross Church and attached to a former monastery (now Towne Properties offices) – is nearly 150 years old. The interior was essentially gutted and what remains is a European, almost ruins-esque aesthetic, with faded murals and spots of exposed brick. The space has two bars available. The floorplan is large and flat, with the cove where the altar formerly was located slightly elevated, allowing for wedding parties or entertainment to be featured. A photo booth could be tucked into one of the corners near the front entrance of the building.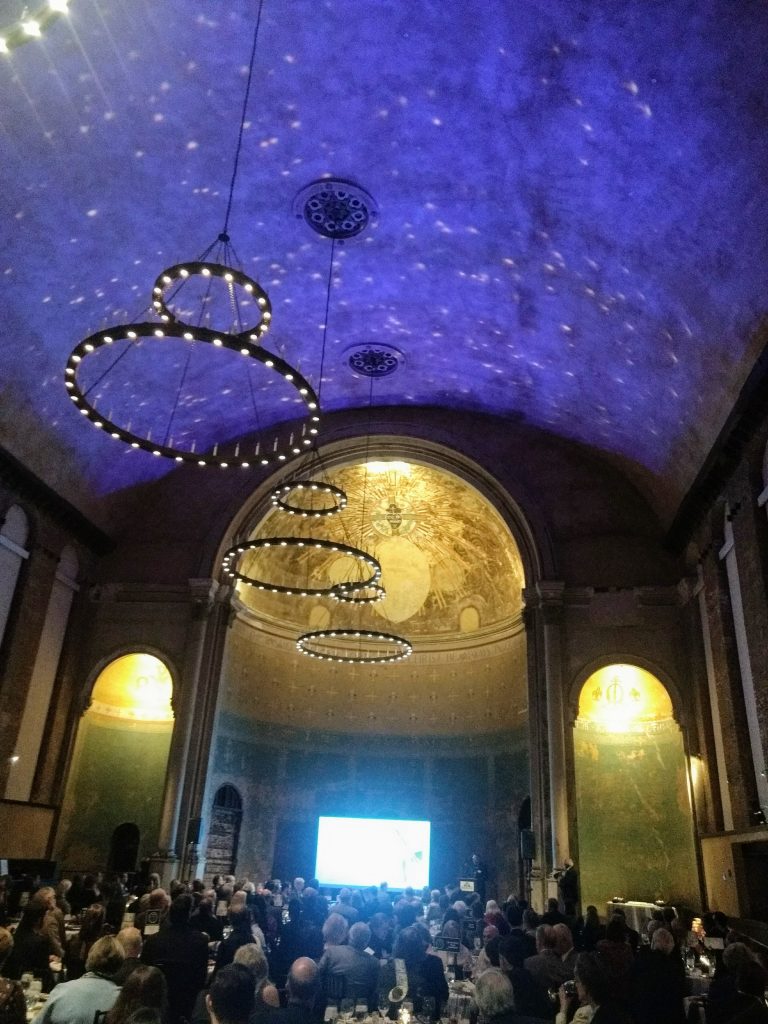 The Monastery has it's own catering services, and it appears outside caterers are not allowed. The space can seat up to around 300 people. Ample free parking is available – a tight commodity on the weekends in Mt. Adams. There is a parking lot and parking garage on the property.
High End Elegance
The beautiful space and prime views don't come cheap – the Monastery Event Center is definitely on the higher end of the spectrum cost-wise, and you are required to use a number of in-house services.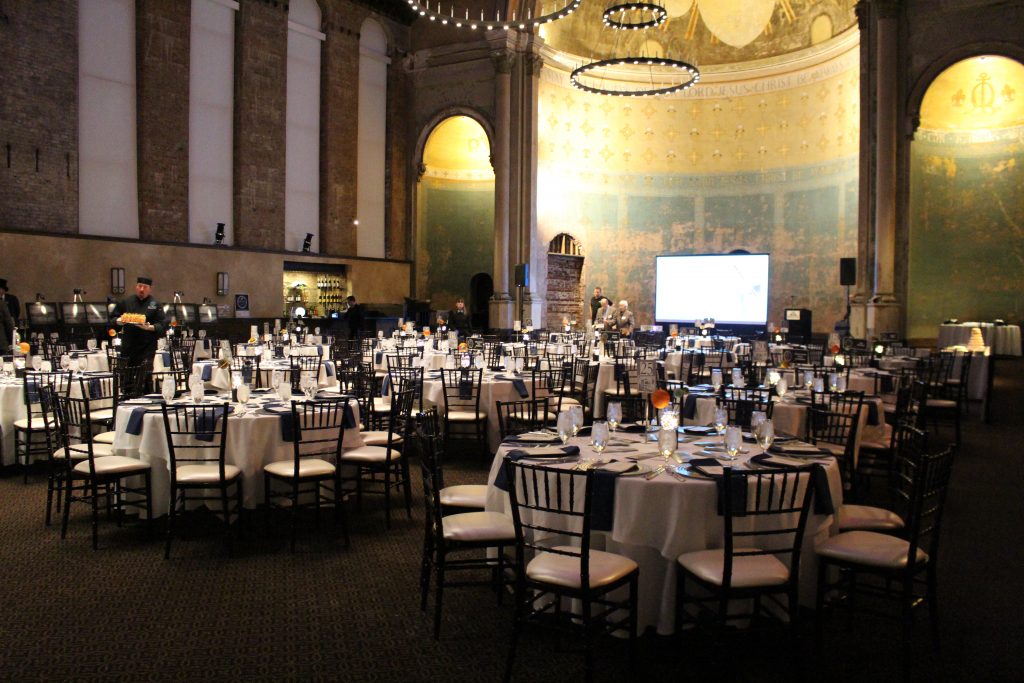 One interesting feature is the private labeled champagne – Golden Wedding – this space had commissioned and is given out for the champagne toast. Mt. Adams was once largely a vineyard, and its owner, Nicholas Longworth, created a highly-regarded and award winning champagne – the first in the US. The Monastery has recreated this sparkling beverage for exclusive use for its events.
Detailed Information
Monastery Event Center
1055 St. Paul Place
Cincinnati, OH 45202
513-888-8694
https://monasteryeventcenter.com/