Norlyn Manor is a large family-owned reception hall on the north side of Batavia with several spaces to rent, two of which work well with most weddings. With 19 acres of land along Backbone Creek and an gazebo, they have a scenic spot to host a wedding ceremony outside, as well as get beautiful wedding photos on the grounds.

The Verona Room and Grand Ballroom
The largest room, the Verona Room, seats around 250 in a large hall with a Juliet balcony (great for throwing bouquets or garters) and a dance floor. The room has two rows of columns breaking up the space and crystal chandeliers. At the back is an outdoor patio for guests to hang out, smoke, or enjoy the weather.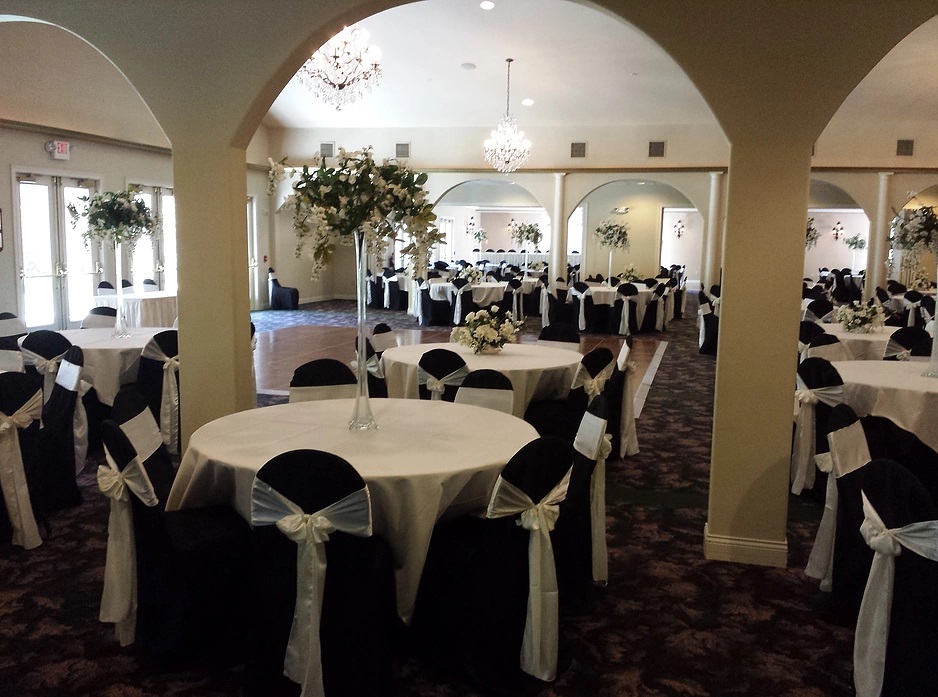 The Grand Ballroom has seating for approximately 200 people, with a wood bar, antique pulpit for announcements or speeches, and a large fireplace. It too has a patio for guests to go outside or smoke.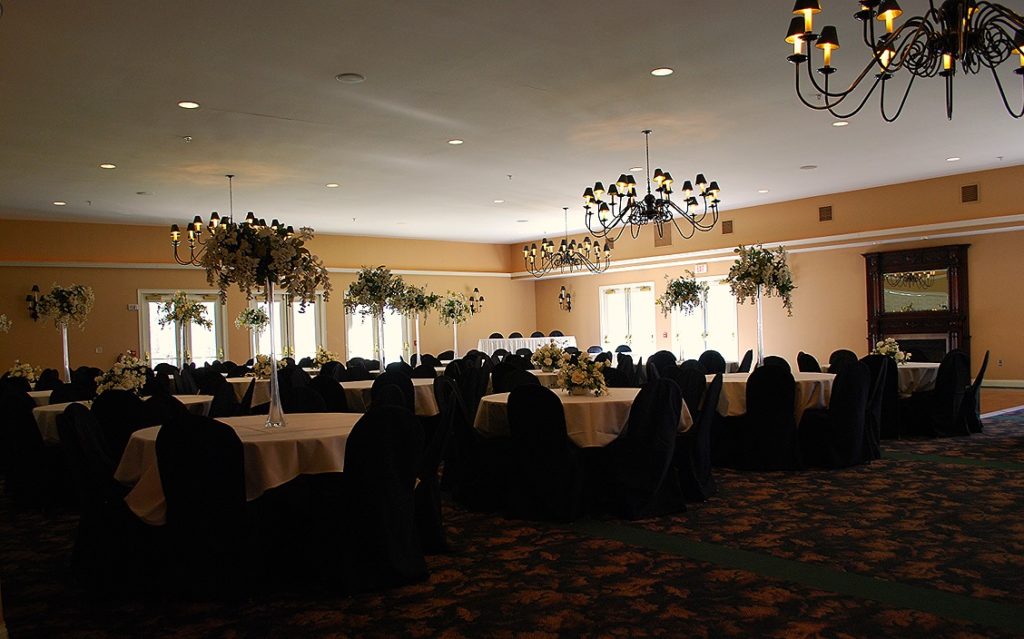 Additional Rooms and Ceremony Locations
Two other smaller rooms, the Da Vinci Room and Venetian Room, seat about 50-75 people each. They can be combined with the Verona Room, or all four rooms can be combined for seating up to 650 people in a single space. One additional room on the property is the chapel, which is great for indoor ceremonies.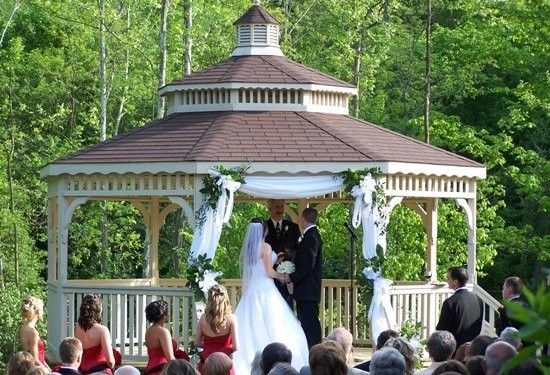 Outside along the Backbone Creek is a gazebo, where up to 250 guests can watch your outdoor ceremony. The grounds, along with the foyer with curved staircases and imported marble make for great locations to take photos.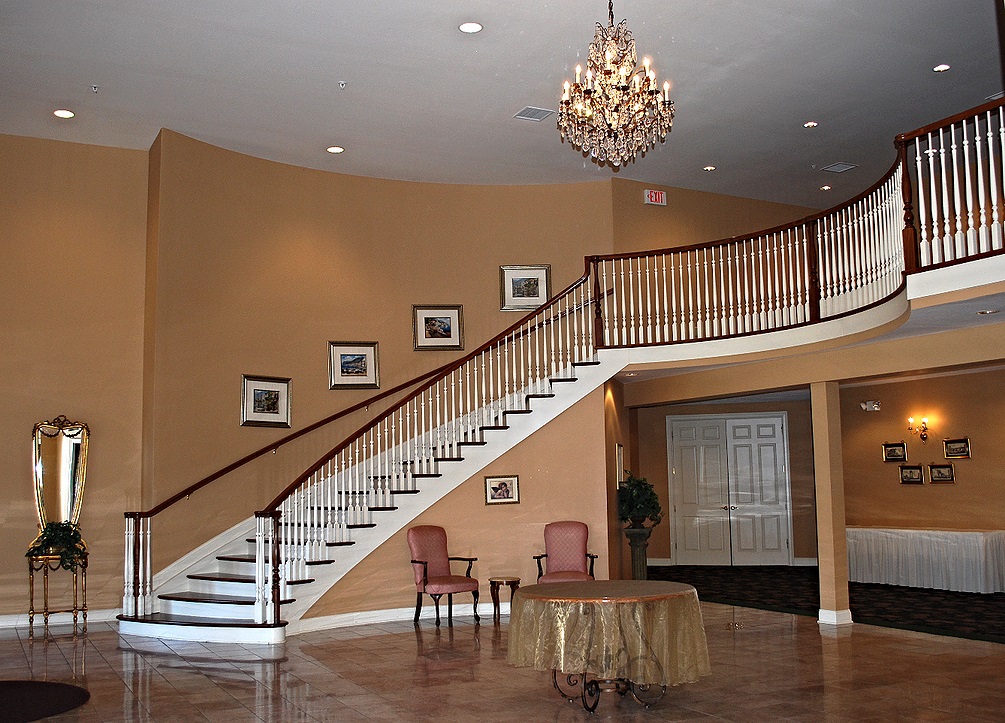 Norlyn Manor has in-house catering (and also provides catering offsite.) They have a few menus and additional options available, and also offers buffet or plated meals. Bar service must be purchased through the venue as well, and they have a few packages available.
The hall is located just off of US-32, about 6 miles east of I-275. Ample free parking is on-site. Many hotels are available in the Eastgate area about 3 miles away.
Details
Norlyn Manor – Website
4440 State Route 132
Batavia, OH 45103
513-732-9500