The UAW Hall, Local 637, in Evendale offers their hall as an affordable venue for weddings and other events. With seating for up to 300 people, it has a large enough capacity for most events. Additionally it's pretty affordable, with a four rental running $1,200, or if you are a member of the union, it's just $600.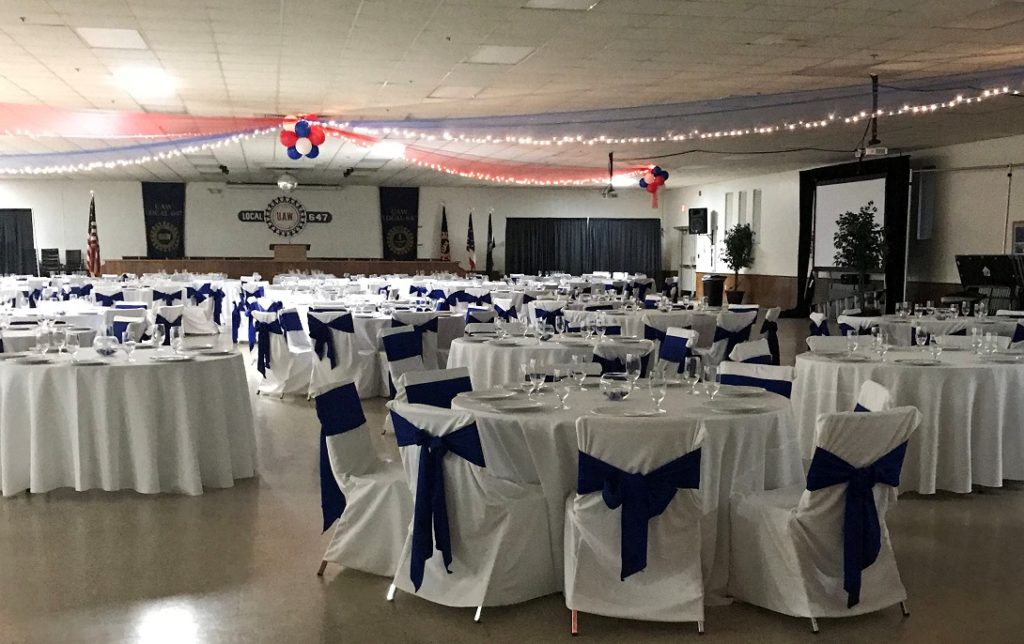 Hall Details
The hall itself is nothing fancy, a large room with tile flooring and a drop ceiling. This is a basic hall offering, with tables and chairs available, and it does have some A/V equipment, specifically projectors and screens. You will provide your own food, drink, linens, and decorations. It has an open policy for caterers and other services.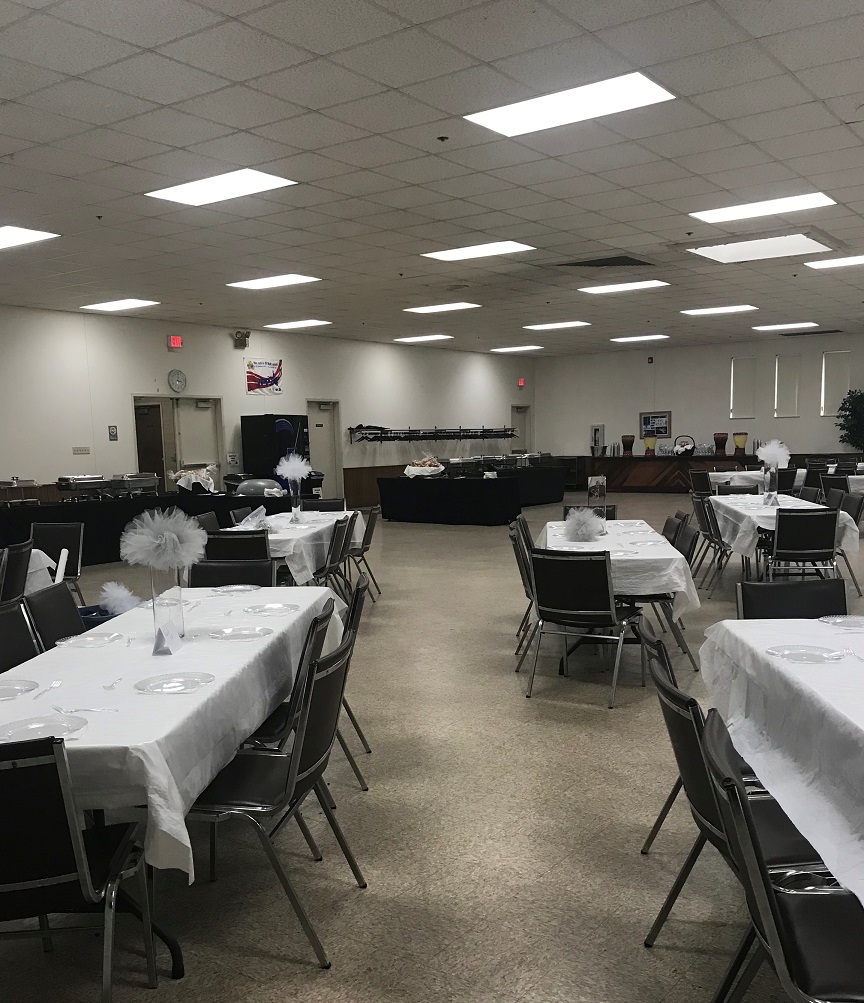 One somewhat unusual requirement is they require you to get an event insurance policy for $1 million in liability. This is typically available for under $200.
The hall is located close to GE, across from the Formica plant, and near the Gorman Farm. Ample free parking is on-site, and hotel rooms are close by in Sharonville at the I-75/I-275 interchange.
Details
UAW Local 647 Hall – Website
10020 Reading Road
Evendale, OH 45241
513-563-6181 (Pam)