One of the more wild – in more than one sense of the word – to host your Northern Kentucky wedding reception is the Newport Aquarium. Where else can you hold your ceremony be performed by scuba diving officiants in a shark tank, have your guests pet sting rays, enjoy the amazing exhibits of the aquarium, and hey, even have a fantastic view of downtown and the river? Outside of maybe Chicago, there's just not another venue like this in the Midwest.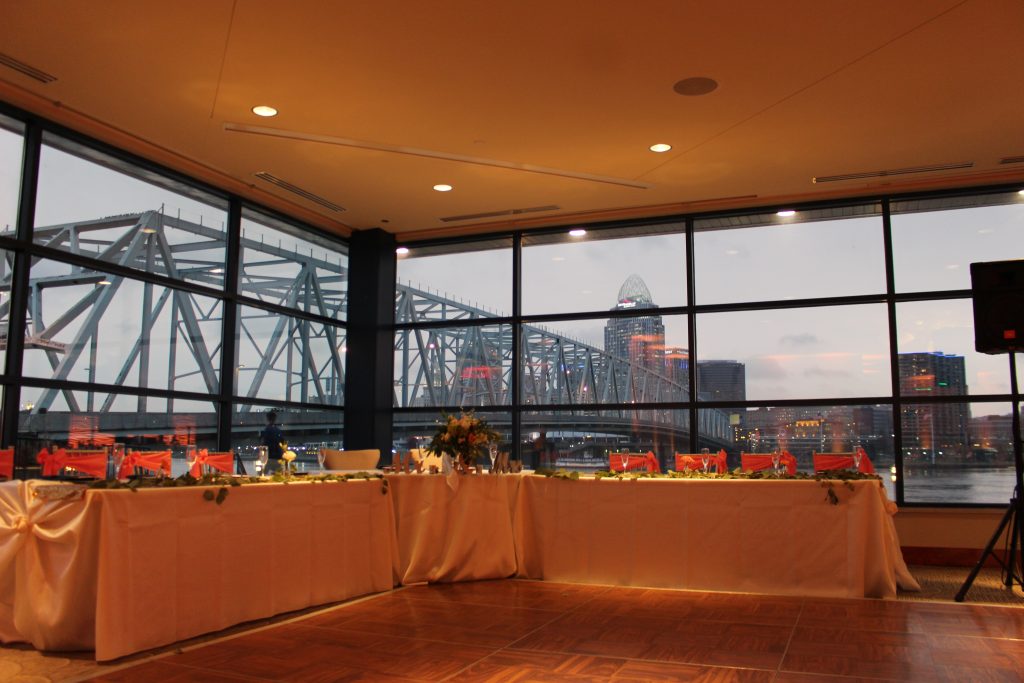 The Newport Aquarium's reception space is held in the appropriately named Riverside Room, a large space on the upper level of the aquarium with a great view of the Ohio River and Downtown Cincinnati with room for around 150 guests. Additionally, for larger events, the entire aquarium can be rented out.
Riverside Room Details

The Riverside Room is an average sized reception space, with a roughly 150 person capacity. The room itself is a modern, sort of minimalist space with a large aquarium (of course) featured in one of the walls.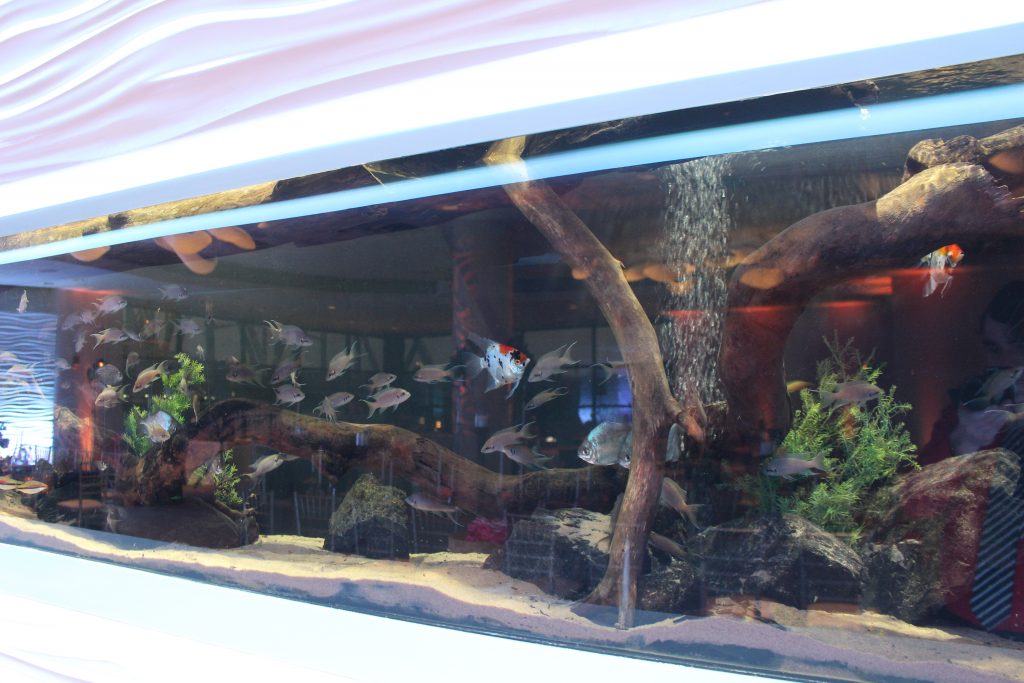 Beyond that, the space allows you to add your touches and express your style thanks to some texturing features incorporated in the space.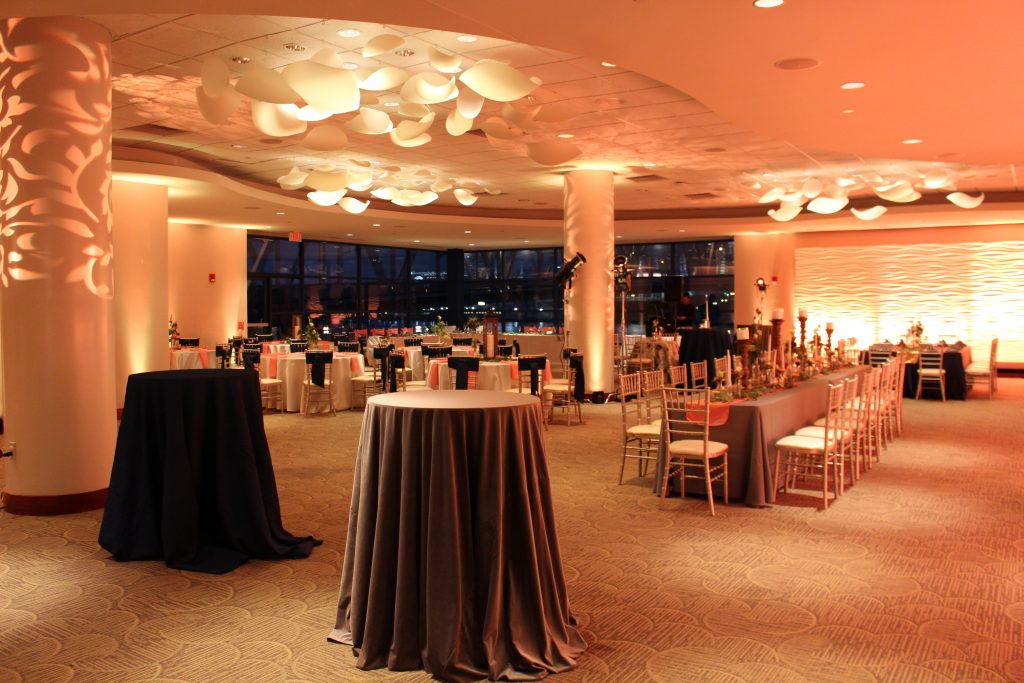 Flash Cube Photo Booths is the preferred vendor for photo booths for the Newport Aquarium. One of the better spots to put the booth is near the main entrance to the room, opposite from the window view.
Catering Options
At the writing, the aquarium has partnered with four catering companies that are available – Funky's, Chef's Choice, The Phoenix, and Elegant Fare, all top-notch caterers.
Customized Wedding Packages
Being an aquarium, there are a number of optional features that can be packaged with your reception hall rental. Many couples choose to be married by scuba diving officiants in front of the shark tank. Exhibits and animals are available for guests to see, experience up close and pet.
Parking, while not free, is affordable and abundant in the Newport On The Levee garage. It's very accessible, less than a half mile from I-471, and next to the Taylor Southgate Bridge out of downtown Cincinnati.

Detailed Information
Riverside Room at the Newport Aquarium
1 Levee Way
Newport, KY 41071
(859) 815-1453