Did you know the Newport Southbank Bridge – aka the Purple People Bridge – is available to rent for your reception or event? Quite possibly one of the most unique wedding venues in the United States, the bridge is available to rent for events of all kinds. Not too many wedding venues are around that fly 75 feet above the Ohio River and span two states. Further, rentals of the bridge are very cheap, at just $895 for four hours (weddings may be subject to a surcharge unfortunately, and non-profit events are just $595) and additional hours $100 each. Many weddings seem to have a 7-9 hour window to allow for setup and tear down.
Besides the coolness factor of hosting your wedding or reception on the bridge, you have fantastic views of Newport, the Ohio River, and downtown Cincinnati on the bridge. It makes for a beautiful backdrop to your ceremony and chances are most of your guests will at some point take a photo of themselves with the skyline in the background.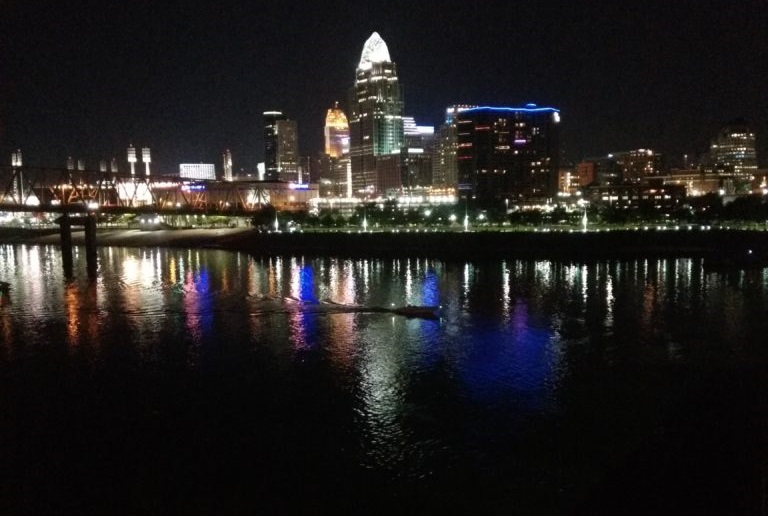 When you rent the Purple People Bridge, the main span of the bridge will be closed off from setup to tear down, while the smaller path, called Pagan's Path, remains open for anyone to walk across.
Special Consideration of A Bridge Wedding and Reception
As you might imagine, there are a few considerations to keep in mind when planning an event on the bridge. The bridge has a capacity for hundreds, even 1,000+ people, but at 20 feet wide, this can become a logistical problem getting people to and from the buffet, dance floor, or bathrooms.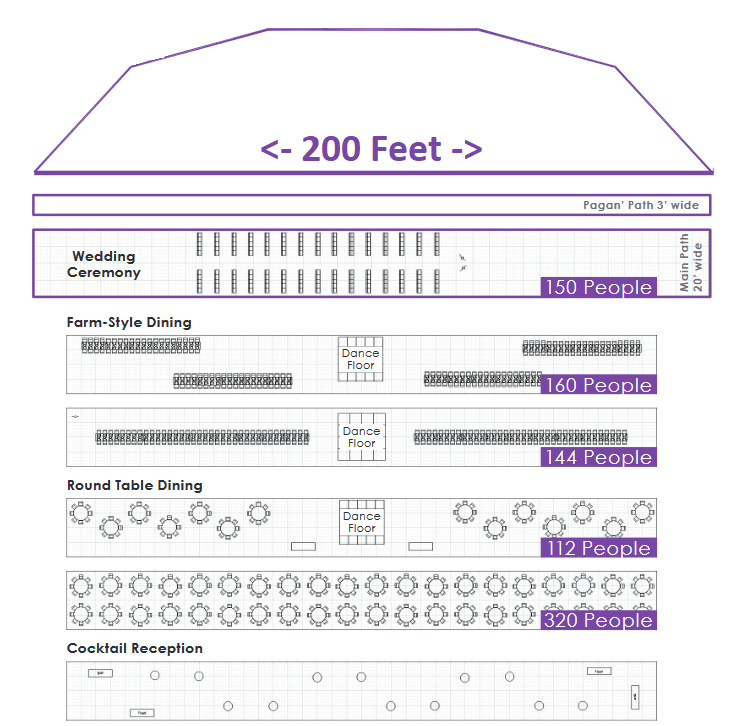 Speaking of bathrooms, none are on the bridge, so you need to procure either portal toilets or a bathroom trailer, or direct guests to use the bathrooms in Newport on the Levee. No water is available on the bridge either, so bars and caterers need to haul in their own. There is however, an ample power supply wired on the bridge.
The bridge is of course open to the air and neither heated nor air conditioned. Many couples decide to get a tent to cover the reception area, and depending on the time of year patio-style heaters or fans will probably be appreciated by your guests.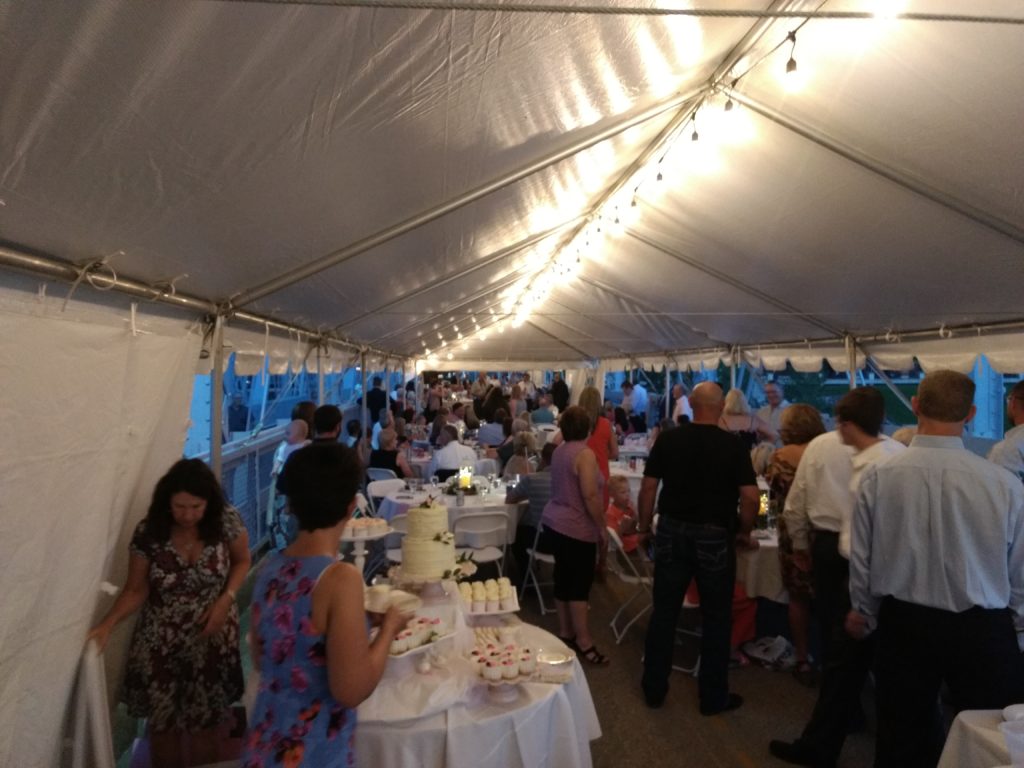 On the topic of alcohol, a temporary permit must be obtained from the city of Newport to be permitted to serve or sell alcohol.
Nearby Parking and Lodging
Paid parking is ample and nearby in the Newport on the Levee garage, and very limited parking is available to vendors and caterers on the Newport bridge approach with prior approval. Numerous hotels are nearby in both Cincinnati and Newport, the closest being the Aloft Newport on the Levee.
Details
Newport Southbank Bridge Company (Official Owners of the Bridge) – website
425 York Street (Office)
Newport, Kentucky 41071
859-655-7700