We have officially signed up for the 2019 Bridalrama Winter Showcase at the Duke Energy Convention Center in downtown Cincinnati on February 9th and 10th! And even better, we can save you (and up to three more people) the $10 cost of admission. That's right, we have free tickets to the biggest (and since we're now there, the best) bridal show in the Cincinnati area.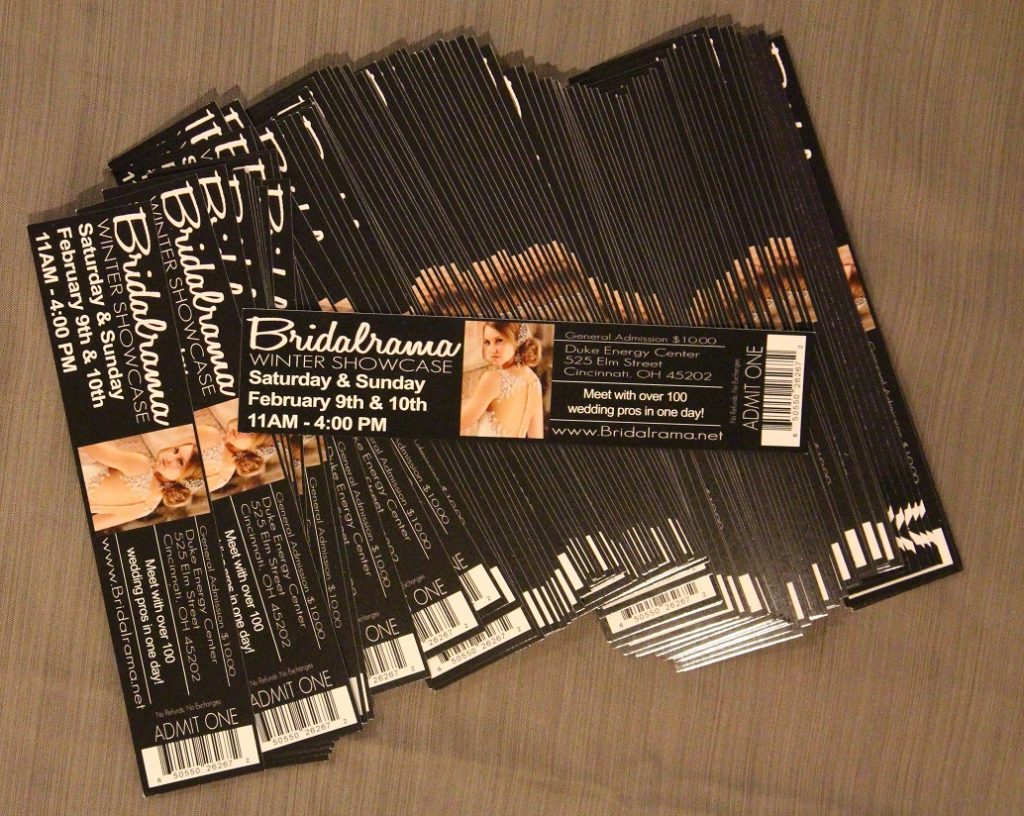 The 2019 Bridalrama is running Saturday and Sunday from 11AM to 4PM. The tickets are good for either day. To get your tickets, simply fill out our contact form (or the box in the sidebar), and in the message box let us know how many tickets you want (up to 4), and where you'd like them mailed to – or we can let you pick them up at our Mt Adams location.
We would love to meet you at the show, and let you see what we have to offer. Plus, we're going to feature a special deal for couples that book with us that weekend that you won't want to miss. We'll be at Booth 410 and give you the opportunity to see our open style booth, as well as a selection of props, a memory book example, and even a printout for you to keep.
(As an added bonus, that same weekend at Duke is the Cincinnati Auto Expo, so the boys have something to do as well.)

We're excited to show you what our top-notch service looks like, as well as meeting you!