A photo booth is just part of what's needed to throw a great party, whether its a wedding reception, birthday party, corporate party, or anything else. We've compiled a list of vendors for a number of common services you may need for your event. We've worked with a number of professionals in the wedding and event business, and here are some of the best
Cincinnati Wedding Venues
Due to the enormous amount of venues in the area, we have created a separate directory for Cincinnati wedding venues and Northern Kentucky wedding venues.
DJs
DJ Butlers –

Based in Crescent Springs and serving the entire Cincinnati and Northern KY area, DJ Butlers is one of the biggest DJing companies in the area with 19 emcees on staff. Fred, the owner, has been DJing for over 25 years, and has consistently high ratings across the spectrum of websites (plus he also runs Bridalrama.)
Don Wegman Systems – Don is probably my favorite DJ/Emcee to work with. I seem to work with him most at school and church events, as he has a large collection of clean and edited songs for family friendly programs, but he also does weddings and other parties with looser programming requirements. He's been spinning tunes for over a decade and he's a professional through and through.
Big Daddy Walker – Mr. Walker is indeed an imposing man, but his skills as a DJ and Emcee will be what quickly commands your attention.
Shoo Entertainment – DJ Shoo has been spinning tunes for nearly a decade and a half around the Cincinnati area.
Wedding Photographers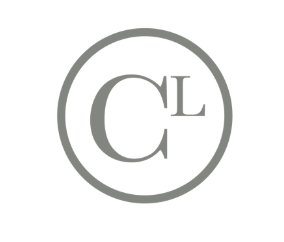 Chapel Lane Photography – Anastasia, the owner and lead photographer of Chapel Lane, is a talented photographer who has been at a couple events we've been at. Besides being great behind the camera (just scroll through her portfolio) she's a great person, easy to talk with and helpful.
Wedding Cakes
Hygge Cakes – from the Danish word for a mood of coziness and comfort, Taylor Peele makes incredibly beautiful – and delicious – cakes. Plus, she's one of the few bakeries in the area that can offer delicious baked goods – cakes, cupcakes, and other treats – that are gluten-fee and other allergen free. Check out the "un-grained" menu for the allergen-free options. And just check out the gorgeous cakes she's put together.
Coffee Cart
Felix Coffee Co – Felix Coffee is a mobile third wave coffee cart available to be booked for weddings, corporate events, and more. As a bonus (especially if, say, you've set an outdoor wedding in July) they have cold brew options as well, letting guests stay caffeinated while cooling them down.
Caterers
There are many, many caterers available in the area, offering everything from plated meals to serve yourself buffets. Note that many venues have a required or preferred caterer, so your options may be limited depending on where you decide to host your reception
Funky's Catering – Funky's is one of the big names in the region, and is the exclusive caterer at The Transept in OTR, Pinecroft in Mt. Airy, and the brand new (in 2019) The View in Mt. Adams. They will also go to other venues as permitted and have a range of service levels and excellent food.
Daveed's Catering & Culinary Kitchen – Daveed's has been in business in some form for over 17 years, including a four-star rated restaurant in Mt. Adams for many years. In short, Chef David Cook is a master in the kitchen. Daveed's is noted for their delicious, seasonal menus and innovative recipes. They are exclusive caterers for Wiedeman Hill Mansion in Bellevue, KY, Rhinegeist Brewing in OTR, and the American Sign Museum.
Videographer
Barkz Media – a unique videographer based in northern Kentucky. Brandon Barker, the man behind the camera, offers condensed, tightly edited videos of the ceremony and receptions, using a variety of setups including drone footage.  The work is quite beautiful – just check out some of his sample work.