The Cincinnati Observatory is perfect for the space nerd couple. Though a small venue – it maxes out at 100 guests due to parking limits – this historic Mt. Lookout institution is an affordable and definitely unique space to host a wedding reception.
Affordable, Small Historic Venue
Weekend rentals start as low as $850, and climb to $2000 for eight hours plus the use of the grounds for a tent (the tent rental is a separate, additional charge.) Observatory staff are included to provide tours and, weather permitting, viewing the night sky with their historic telescopes. The interior of the observatory can hold roughly 50 people comfortably, and the outside grounds can host a tent for the 100 person maximum capacity. Due to the residential area it's located in, they require events to end at 10, and do not permit amplified music outside.
There are no restrictions on rental companies or catering for the Observatory, though quite a few are listed in there recommended list. While space is a bit tight inside the main building, most people decide to put the photo booth at the entrance foyer, or in the tent outside if one is used.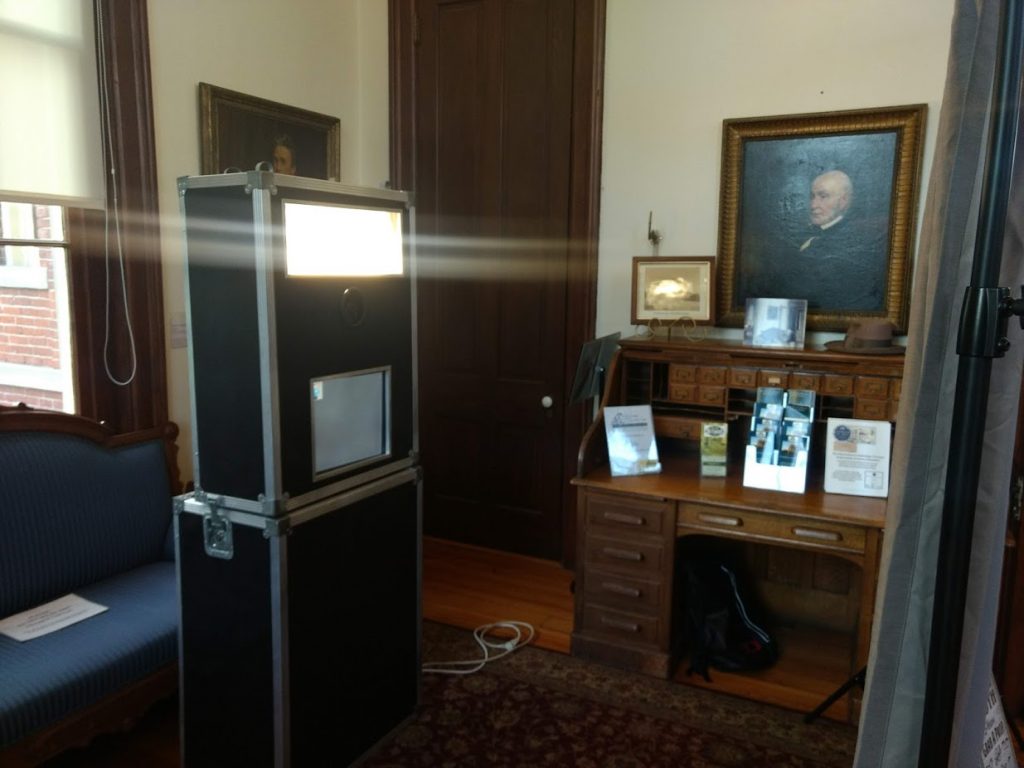 Observatory History
The Cincinnati Observatory is the oldest operating observatory in the Western Hemisphere and the birthplace of American astronomy – we were there to help celebrate its 175th Anniversary in 2018. Originally based in Mt. Adams where the Monastery Event Center is today, it moved to Mt. Lookout (the hill renamed in it's honor) to escape light and air pollution in 1873. Today you can still visit the observatory and scan the night sky, participate in educational outreach programs – or host your event or reception in the park-like grounds.
Detailed Information
Cincinnati Observatory – Website
3489 Observatory Place
Cincinnati, OH 45208
513-321-5186