The Spot on West Fifth is a newer venue in a historic building, started in 2018. Located across the street from Duke Energy Center on west Fifth street downtown, this large, industrial, loft-like space is located on the first floor and has hardwood floors, exposed brick, and space to seat up to 225 people in its large, 6,250 square foot space.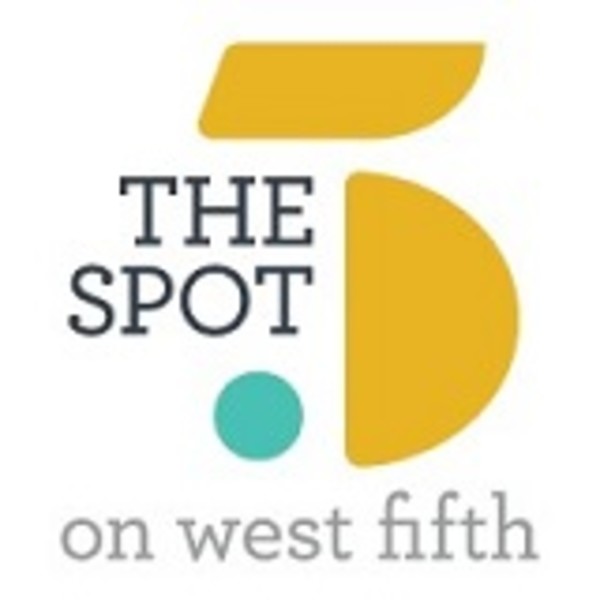 Inside, there are two bars, a large space for the dance floor, and a rustic, aged vibe that reminds me of the Monastery Event Center in a way, with it's "unfinished" look, a sort of patina from its decades of a variety of uses.The Spot on West Fifth is a pre-ADA historic building, so it isn't handicap accessible from the front – there's a way through the back entrance to an elevator to access the event space.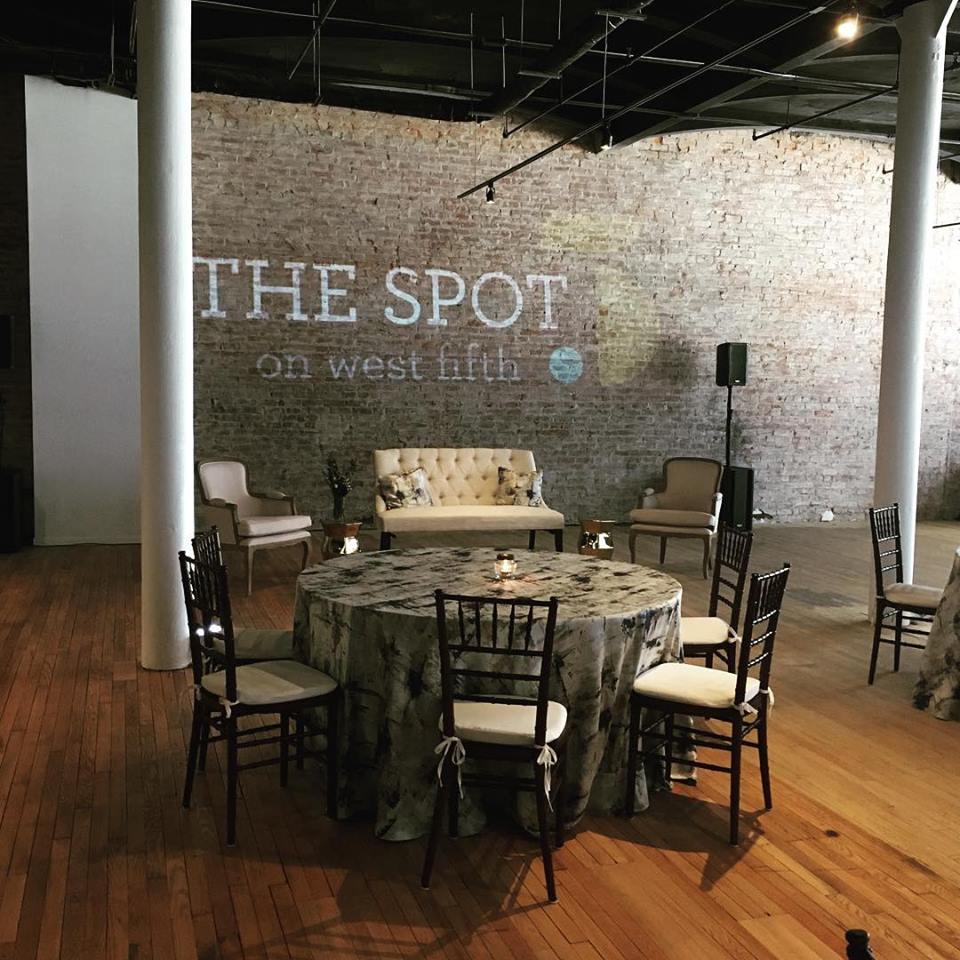 Pricing
Evening rentals start at $5,000 on Saturdays and $4,000 on Fridays, and include the space, table and chair rentals, access to their bridal suite, two bars, and a catering kitchen. They have a pretty open policy with vendors, with a list of recommended vendors, but they do not have limitations on caterers, or photo booths.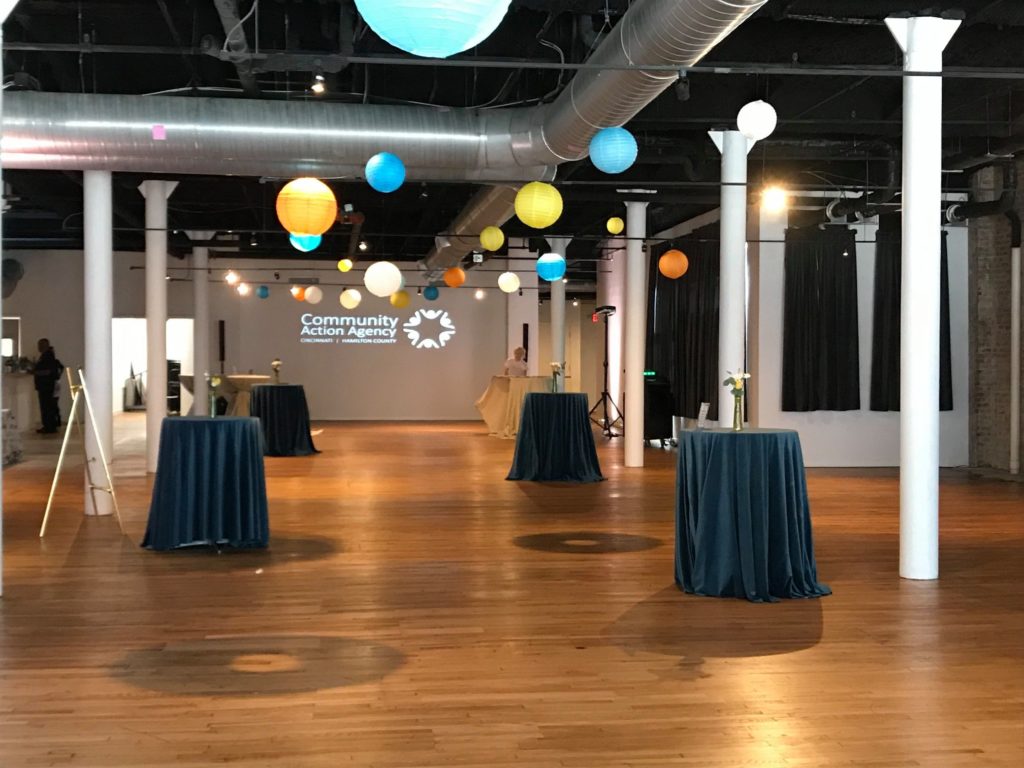 Rentals are priced for 4 hours of time and additional hours are pretty cheap, just $250/hour. You are able to show up early to complete decorating and more. You are also able to perform the ceremony here at no added cost. All events must be over by 11 PM on Friday and Saturday (10PM on other days.)
They do require day of event insurance taken out by the renter, which is said to run $150.
Nearby Features
Ample parking is nearby – with the convention center literally across the street, parking won't be free or on site, but it will be plentiful (unless you're reception is at the same time as a large event at the convention center – might keep an eye on their calendar). Similarly, hundreds of hotel rooms are within a couple blocks.
Being located downtown, there are tons of after party options as well as nearby photo opportunities within walking distance.
Location Details
Spot on West Fifth – website
337 West 5th St
Cincinnati, OH 45202
(513) 687-4955