Opening Day has come and gone, formally announcing that baseball season is finally here! (That spring season, though, we're still not sure about.) But moving on, with the arrival of baseball comes our space in the Reds Magazine, better known as the gameday program. I'm fairly confident seeing our ad alone is surely worth the $5 price for most people, but there's a lot of great information that may come in handy should you hit up the game.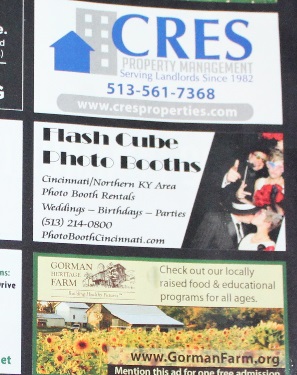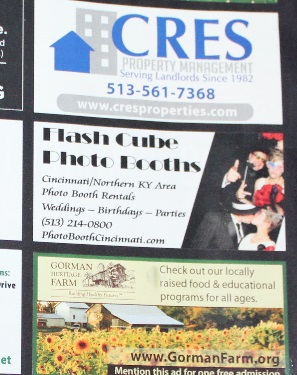 As alluded to above, the star of the program is our ad nestled in prime territory on page 105 of your program, shown to the left. (Probably should have added a spoiler alert a little higher up.) Nestled across from the Community Outreach page, you'll find us in the right hand column.
Of course there's plenty of other information and features in the magazine. Stuff like a Jay Bruce poster, calendars, and the all important concessions map. To be sure, there's plenty of stuff to peruse between innings.
This is of course the first of four editions of the magazine so chances are our ad will be floating around in different locations in future editions should you pick up a magazine after May. On a slightly more serious note, it is kind of cool to have my business be featured in the publication, even if the price of admission was pretty steep. Any thoughts, opinions or suggestions on the ad?